Well its been 1 month or so since I gave birth to our lil' blessing baby Taite.
I thought I'd update all my readers on my p. p. weight loss. I do this to record this info for myself as well.
Im down now to 113.5 give or take.
I havent started to workout yet .. that starts once I have some energy haha.. I plan on using windsor pilates and the core workout system to get things back in place.
(google them if your curious)
Heres a recent photo I took of myself. I plan to take one of me holding Taite in that famous preggo cami featured in all my belly photos.
For now this will do.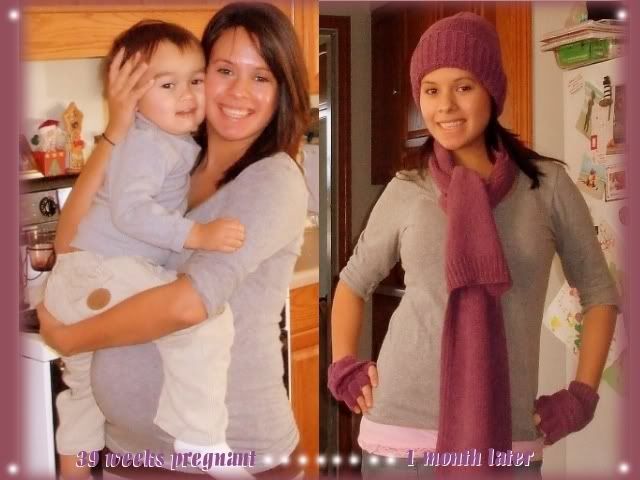 *click image for larger view* – Ok… the hat, scarf and gloves are in this
photo for my other blog… if your curious about that check out Fina' Drea
The 1st photo is of me 39 weeks pregnant.. and the 2nd of course
was taken today. The shirt Im wearing is the same shirt in each photo.
The only difference is I have a pink cami under my shirt in the recent photo
and a brown cami in the other one.