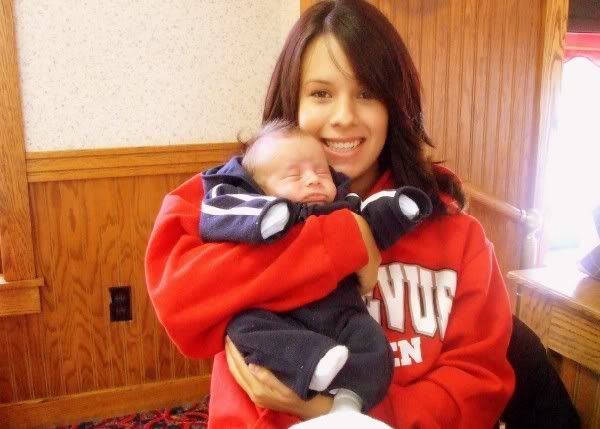 *click image for larger view* – Taite and I at Wendys
Taite got weighed today by a nurse who comes to the house to check on him :-) [free service in this area! so cool]
He weighs in now at 8 lbs 9 oz
Woo hoo :-) Still sort of small for a 1 month old.. Atleast compared to Caleb at this age.. but he is gaining weight perfectly they said.
Got to get going to bed! Just thought Id love everyone know.