Many of you know that my husband has a beard. He has had a beard from the very first day I met him. The only times he did not have a beard, was for a few years when he worked security back before he graduated from Seminary and then again from 2012-2015 while he served as a Cobb Co Police Officer in Atlanta, GA. His beard, is just part of his look and I actually prefer him with it :) – so, its here to stay.
One thing that Travis has been trying to do though is soften up his beard. I complain that its to rough. The hair on his beard is very coarse and dry… So he asked me to make him up something he could put on it. I did some research and found two essential oils that I had on hand, that I thought may do the trick. So I made him up a small 15ml bottle and he has been using it since.
His beard does feel softer and healthier but more importantly, it smells nice. :D The oils I used in it have a very woodsy, manly smells, that are just nice to be around. It is far better than those chemical smelling after shaves or oils you'd find in most main stream stores. Even if your husband didn't have a beard, this would be a great oil to slap on after a shave.
So whats in it?  Here is the recipe :)
Essential Oil Beard Oil or After shave Oil
Ingredients
Instructions
Fill your 15ml glass bottle with 8 drops of each oil. This ends up equalling like a 1% ratio dilution for each oil. I don't like to make face blends to strong since the skin on our face is sensitive. If you'd like to learn more about dilution ratios feel free to checkout my other essential oil post (I will link to the dilution post below).
Once you add your 8 drops of each oil (so 16 drops total), fill the rest of the bottle with the jojoba oil (aka carrier oil).
Store in your bathroom and use as needed.
http://dreawood.com/2016/03/beard-oil-using-essential-oils/
Now to answer a few questions….
Why did I use Patchouli and Cedarwood Essential Oils?
I used them for two reasons. They have great benefits for the skin and their manly smell. :) Below is some information on both oils and why they are beneficial for facial use.
Patchouli – An excellent skin oil, Rocky Mountain Oils' Patchouli is one of the top oils to use when treating many skin issues including impetigo, hives, eczema, acne, and dermatitis. It helps tighten and tone wrinkles and sagging skin. It also helps to soften and rehydrate chapped skin. Because it is non-toxic, non-irritating and non-sensitizing, it is safe for all skin types. It is a great oil to include in hair treatments when treating dandruff, seborrhea, and dry hair. [source]
Cedarwood – Rocky Mountain Oils' Cedarwood oil is used the most for skin and hair care. It works really well when treating acne. Because of its "masculine" scent, it is more acceptable to most boys and young men for use on their acne. It is also particularly good for helping control body odors. It is excellent to use in hair care for oily hair and scalp, as well as for dandruff. It can help strengthen your hair and keep it from falling out quite so fast. [source]
[Both of these oils have other great uses besides beard oil too. So be sure to check out other ways you can use them on the source links above]
Here is a post on dilution ratios that should help you out when diluting oils down.
Also if you need blending bottles (spare bottles to put oils into you create), you can buy those on amazon or head over to Rocky Mountain Oils and buy them there. If you plan to order some essential oils from them, you may as well just get the bottles at checkout. Makes life easier :) – they do offer free shipping on all orders.
Alright! now the fun part :)
Enough about "man" stuff :) – but really, go make this for your husband, he'll love it!
I am sooooo excited to be able to give away a Rocky Mountain Oil Essentials Kit! This is valued at around $182.00!
The Oils included in this kit are fantastic and oils you'd use often. The Kit includes the following oils….
Immune Strength 15ml
Lavender 15ml
Lemon 15ml
Peppermint 15ml
Purify 15ml
Tea Tree 15ml
Myrtle 15ml
Grapefruit 15ml
10 Hole Case – (Color May Vary)
Seriously great kit. I use Immune strength almost daily on my boys. Lavender is constantly in my diffuser, great for cuts and burns… soothing any sort of skin ailment. Lemon is amazing for cleaning and disinfecting, Peppermint is my go to for head aches, tea tree can be used for making hand sanitizer among other things that help with keeping things germ free :) Healichrysum is amazing for healing boo boos and scrapes on your kids and the uses for these go on and on! This is a great kit for anyone new to oils and those not new, you know you'd love having extras of all of these. :)
So heres is what you do to enter.
Fill out the Raffle Copter Widget below. If it does not work, try coming back later… it sometimes has hiccups during peak traffic times.
The giveaway will run for a week, so you have plenty of time to enter. :) Giveaway does not open until Noon on the 11th of March.
a Rafflecopter giveaway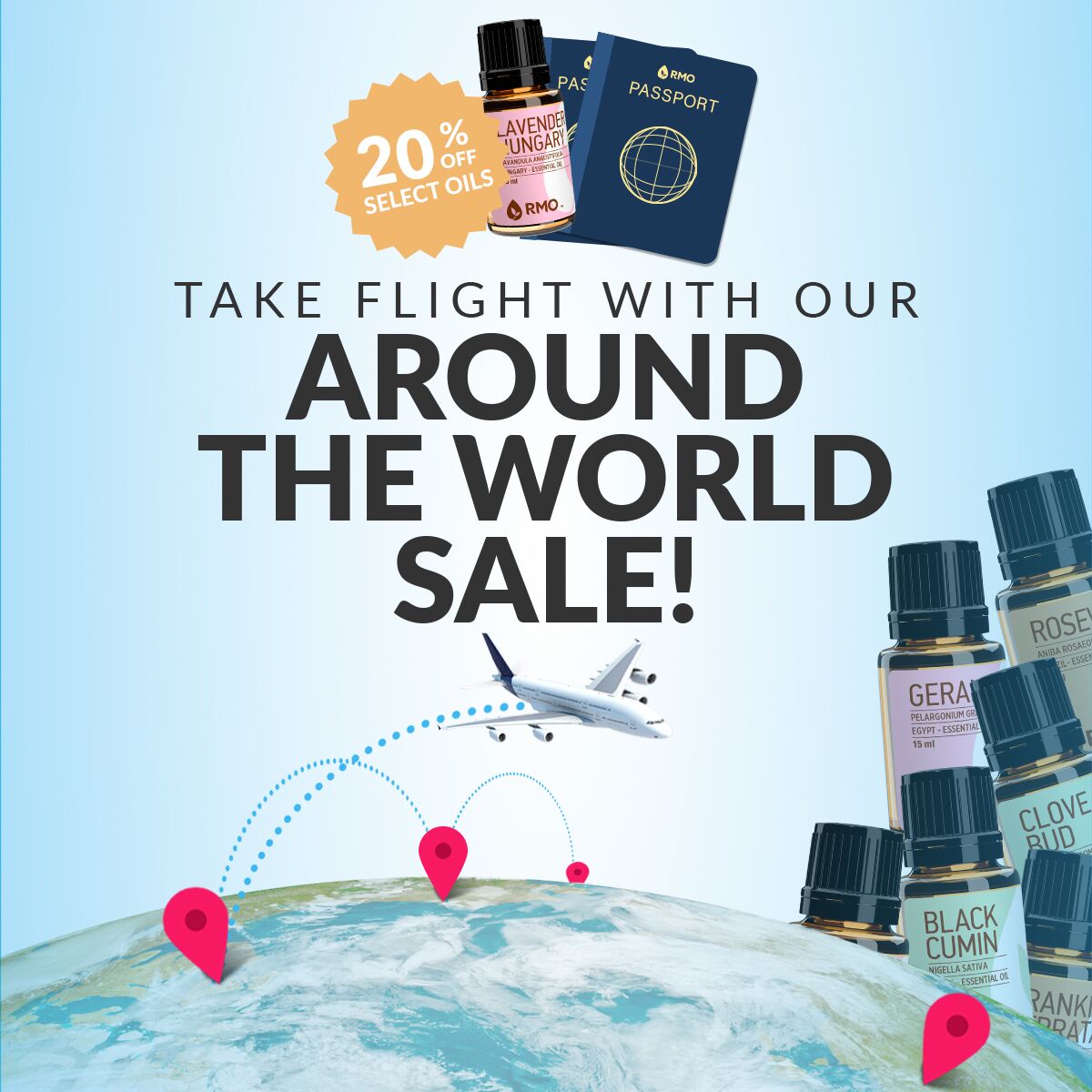 Now to wrap things up, do be sure to check out Rocky Mountain Oils today. They are having a HUGE sale for St. Patricks Day!
All of their oils in green packaging are 20% off.
Below is a list of all the oils on sale for the sale. Be sure to take advantage of this as the oils may sell out. Also don't forget, they offer free shipping on all orders.
The SALE on these oils ends Saturday at 11:59pm MTN.
All Herbs and Grasses Oils:

Basil
Black Cumin
Black Pepper
Cardamom
Carrot Seed
Citronella
Clary Sage
Clove Bud
Coriander
Dill Seed
Fennel Seed
Holy Basil
Lemongrass
Sweet Marjoram
Myrtle
Nutmeg
Oregano
Palmarosa
Peppermint
Petitgrain Bigarade
Rosemary
Sage
Spearmint
Thyme
Wintergreen
Kits:

Other:
Diffuser Aroma Spa (White & Black)
Again, this sale ends Tomorrow by midnight.
The giveaway ends in 1 week.
If you try and beard oil and love it, be sure to tag me on instagram @dreawood letting me know :) – also if you love my post, help spread the love and help our family by pinning post to Pinterest. You can follow me at Pinterest @dreawood and on Facebook @dreawoodblog
Thanks everyone and be sure to share the giveaway with your friends!

If you are curious why I use Rocky Mountain Oils instead of Doterra or Young Living, you can read this post.
For those wondering why my labels on my bottles look different than the current RMO labels, thats because my oil bottles are over a year old. RMO recently rebranded their labels and look, so the new packaging is different (I love it!). So my bottles look  "old school" but I assure you, they still rock. :)
Disclosure: The above post contains affiliate links to Amazon and RMO. I was not paid to write this post and all the opinions above are my own.