When I started my journey with Essential Oils. One of the areas I wasn't very confident in was what Essential Oils did I need for my kids? There are a bazillion articles out there on Essential Oils. Various companies. Lots of opinions. Books… blogs… youtube videos. Its truly information overload at times. I am still learning… but have now been using Essential Oils for going on two years. I was introduced to the company Rocky Mountain Oils after researching extensively about various companies… and wanting to find a source that was the best yet didn't come with the highest of price tags. I knew I didn't want to spend time selling oils to my friends (nothing wrong with this btw, I know many successful SAHM Essential Oil sales gurus and I give them mad props, cause selling stuff is hard – although Oils truly do sell themselves). For me though. I didn't want to do that… So Rocky Mountain Oils was the best fit for our family. This may or may not be the case for you but I can assure you the quality is top notch. Feel free to read up on their quality, testing and so forth OVER HERE.
Rocky Mountain Oils as they grow are now able to provide us as their customers, with a lot more options. I was so pumped when I heard about their new Kids line and knew this would be such a great option for those new to oils. Feel free to poke around my blog and read other articles I've written on how we use Essential Oils in our family using THIS LINK or the top tab link above this post.
So let me introduce you to this brand new Kids line by RMO.
ALL of these Bottles come pre-diluted and ready to go. Once you get them, they can be applied as is. You do not have to dilute them down at all. It takes all the "blending and calculating" of percentages out of the picture and truly makes it easier for those with children.
Included are…. (I will list a brief description provided by RMO of each Blend that explains what they can be used for)
Breathe
Ingredients: Lemon, Cedarwood Atlas, Lavender, Roman Chamomile, Frankincense, Black Pepper

Calm a pesky cough. This synergy was created to support the healthy function of the respiratory system. When applying, choose between the back, chest or the bottom of the feet.
Immunity
Ingredients: Frankincense, Lemon, Lavender, Ravintsara, Marjoram

This synergy was designed to support the healthy function of the immune system. Apply to the bottom of the feet as needed.
Skin Balance
Ingredients: Frankincense, Helichrysum Italicum, Cucumber, Patchouli, Lavender

This kid safe synergy was created to encourage the healthy support of the integumentary system. Apply a swipe of this pre-diluted blend to rough, irritated skin.
Ouchie
Ingredients: Foraha, Heli. Italicum, Lavender, Mandarin, Geranium

Bumps, scrapes and bruises occur, First Aid blend was created to take the "owie" out of these moments. Apply to targeted area with this pre-diluted roll-on bottle.
Bug Away
Ingredients: Citronella, Cedarwood Atlas, Lavender, Lemongrass, Thyme

Keep those pesky bugs from biting those sweet children. Apply this blend to the common places bugs like to bite. Swipe this synergy to the back of the neck, pulse points and around the ankles.
Counting Sheep
Ingredients: Sandalwood, Patchouli, Lavender, Ylang Ylang

For a restful night sleep. Create a calming and relaxing environment during the wind down time before bed. Apply to the bottom of the feet or back. Massage into these areas for additional relaxation.
Tummy Time
Ingredients: Black Pepper, Fennel, Dill, Ginger Root, Mandarin

When complaints of stomach distress show up, reach for Tummy Ache. Apply a few swipes of the roll-on bottle to the stomach. Then massage in a clockwise direction into the abdominal area.
Muscle Soothe
Ingredients: Frankincense, Black Pepper, Marjoram, Lavender, Tangerine

From growing pains to strenuous muscle overuse, this blend can support the muscular system from the occasional aches and pains. Apply a few swipes of this synergy to the targeted area and massage into the targeted area as needed.
Clear Head
Ingredients: Basil, Orange, Mandarin, Lemon

For when the occasional headache occurs. Apply a few swipes of this prediluted blend behind the ears or on the back of the neck.
Concentrate
Ingredients: Frankincense, Lavender, Vetiver, Cedarwood

Attention Assist was specifically formulated with the intent to help quiet the mind. Let this synergy of oils help your child focus on the task at hand. Perfect to use while studying. When applying, choose between the back of the neck, wrist pulse points or the bottom of the feet.
I found a really cute PENCIL pouch at Aldi to store all my Oils in. I wanted a case that I could toss into my purse and have with me while out with the kids. You just never know when you might need them. I am not sure if Aldi still has these cases but you can check your local Aldi or check out the pouches in your local school supply stores… or even Dollar Tree.
If you'd like to learn more about diluting your own blends of Oils for your children, feel free to read MY POST ON DILUTION RATIOS and BLENDING OVER HERE. 

For those new to Essential Oils though, this is the way to go. Check out more information on their Kids line HERE. Or click banner below.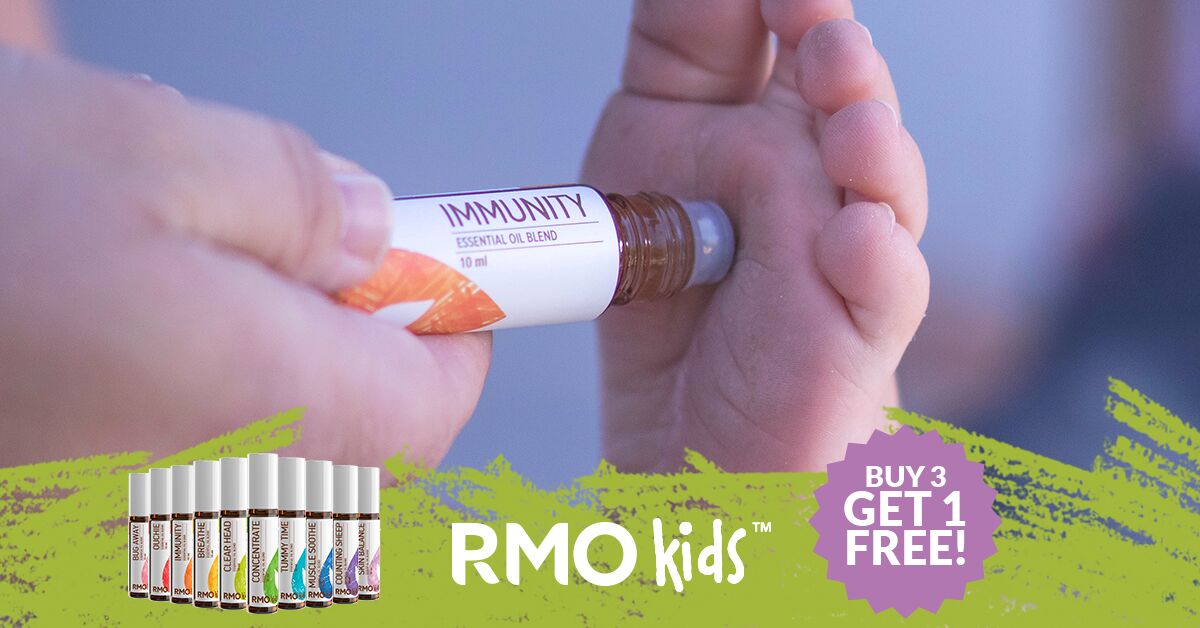 Disclosure: The above post contains affiliate linking. I was not paid to write this post. All the opinions expressed are my own.